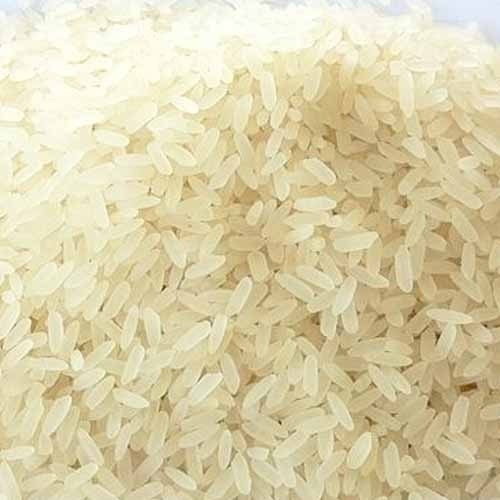 IR 64 Parboiled Rice is a widely renowned Indian rice variety. The rice is known for its long grain and good cooking practice. This rice is a major source of carbohydrates, high in protein, and is known for its great taste and rich aroma. This parboiled rice is mostly cultivated and milled in Chhattisgarh, Maharashtra, and Andhra Pradesh in India.
Click to add this item to cart.
Product Description
IR 64 Parboiled Rice Specification is that it is higher in B Vitamins compared to regular white rice and also its parboiling inactivates the enzymes that break down the fat in rice. This helps to prevent rancidity.
This rice also contains 127 percent more phenolic compounds which help to protect kidneys from unstable free radicals and also help in gut health. No significant blood sugar impact was also found to consume this IR 64 Parboiled Rice.
IR 64 Parboiled Rice is the premium variety of aromatic non-basmati rice, dedicatedly cultivable in the uttermost fertile regions of Myanmar, and lesser-known landscapes southeast island nations. Per the statistics, India shoulders 90% of the world's Basmati and Non-Basmati Rice demands, followed by Pakistan for the rest. Yet, Myanmar is the pioneer of nutritious and aromatic rice, providing the world with the rarest variety of nutritionally affluent, aromatic, slender food grains.
IR 64 Parboiled Rice Non-Basmati Rice is being cultivated in the Indian subcontinent for centuries. Owing to such an honorary reign, IR 64 Parboiled Rice is the variety that has been serving the world cuisines, ancient, modern, or contemporary, with expressive textures, beautiful taste, and appetizing fragrance.
We bring you the most convenient route to bulk procurement of the renowned IR 64 Parboiled Rice Non-Basmati Rice, directly from the sacred fields of Myanmar. With the effort of a click, Tradologie enables you and all the rice traders of the world to acquire an inexhaustible list of prominent Non-Basmati rice suppliers and their rice price through our latest technological breakthrough in e-commerce and bulk market, saving you a ton of expenses and time from the outdated procurement practices. Therefore, what you get is an unsurpassable quality in every grain of IR 64 Parboiled Rice, at incredibly low prices.